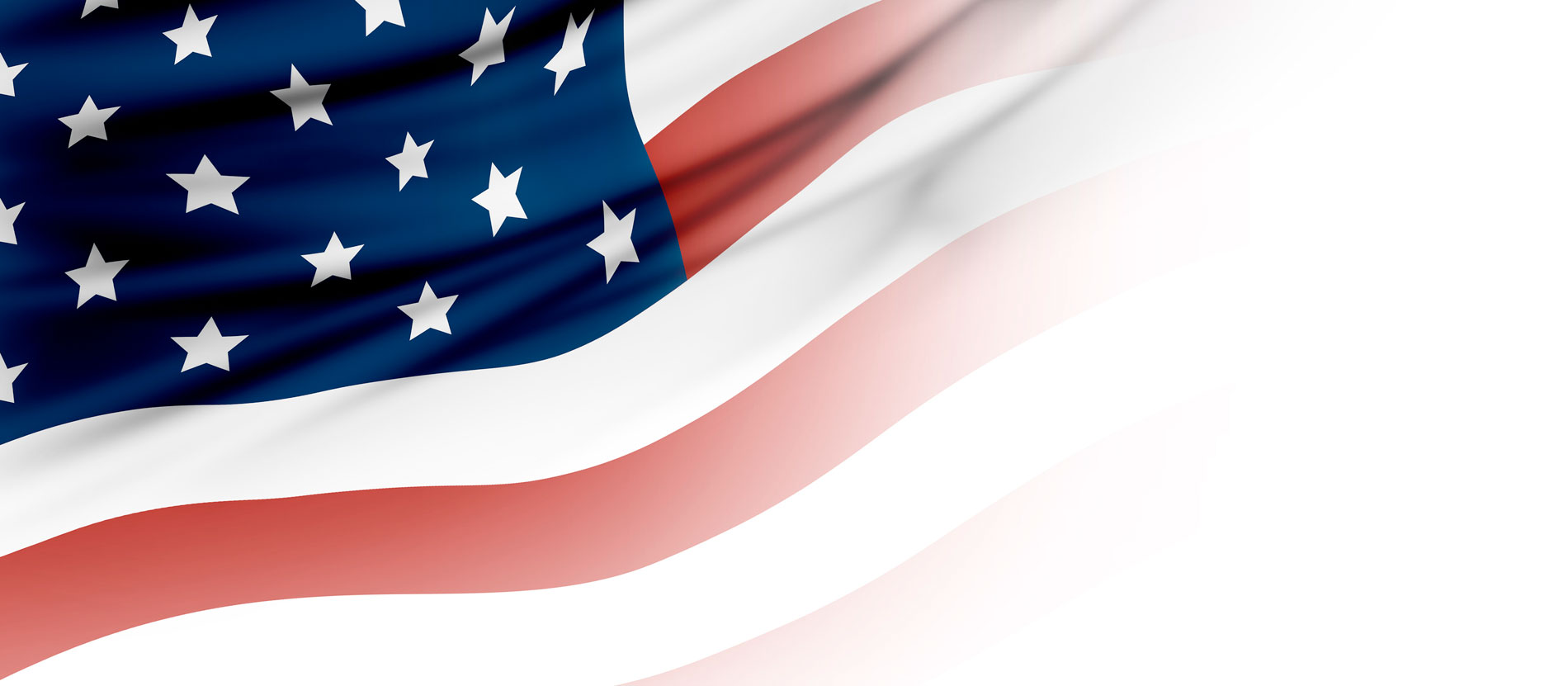 About
Business Standby Generator
When the power goes out, you need a reliable backup power supply to keep your business running. A Generac business standby generator is the perfect solution that allows you to stay open while protecting your assets.
All American Generator Services is a top, certified Generac dealer in California. We have the knowledge and experience to find the perfect Generac generator for your business needs.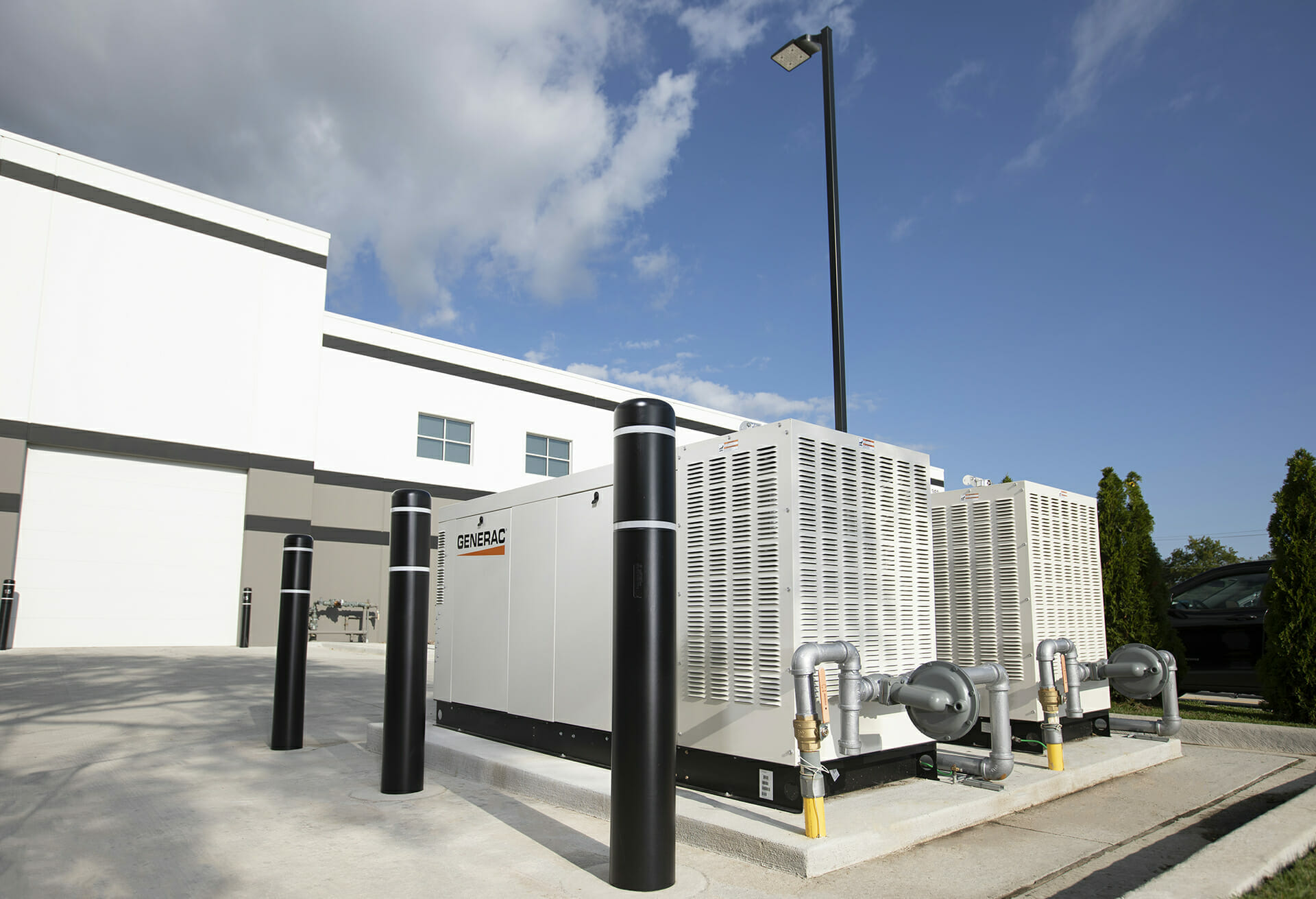 About
Business Backup
Just because your power went out doesn't mean your business needs to stop. Generac commercial backup generators detect when there's a power outage and turn on automatically. If you're away when the power goes out, you can use the Mobile Link™ app to check your generator's status from wherever you are.
Generac has been a leader in developing affordable, clean propane and natural gas generators. Traditional business standby generators run on diesel fuel and are very expensive, while a modern Generac generator leaves a smaller footprint and saves you money.
Generac business standby generators have purpose-built engines manufactured right here in the United States. These engines have a low-pressure fuel system that consumes 25% less fuel than previous models for cost-savings with optimal performance.
Generac commercial power generators offer superior surge protection for smooth, safe operation. They are also designed to withstand severe weather for reliable performance when your business needs it most.
VIEW PRODUCTS
Picking the Right Commerical Power Generator
Choosing the right commercial standby generator means finding the right power phase and voltage. Depending on what your business does, it needs a particular level of power and support.
Smaller businesses that only power basic items can use single-phase generators that produce lower voltage, while larger businesses that power heavy-duty equipment need more powerful three-phase generators with a higher voltage. You can check with your utility company or hire an electrician to determine your precise voltage requirements.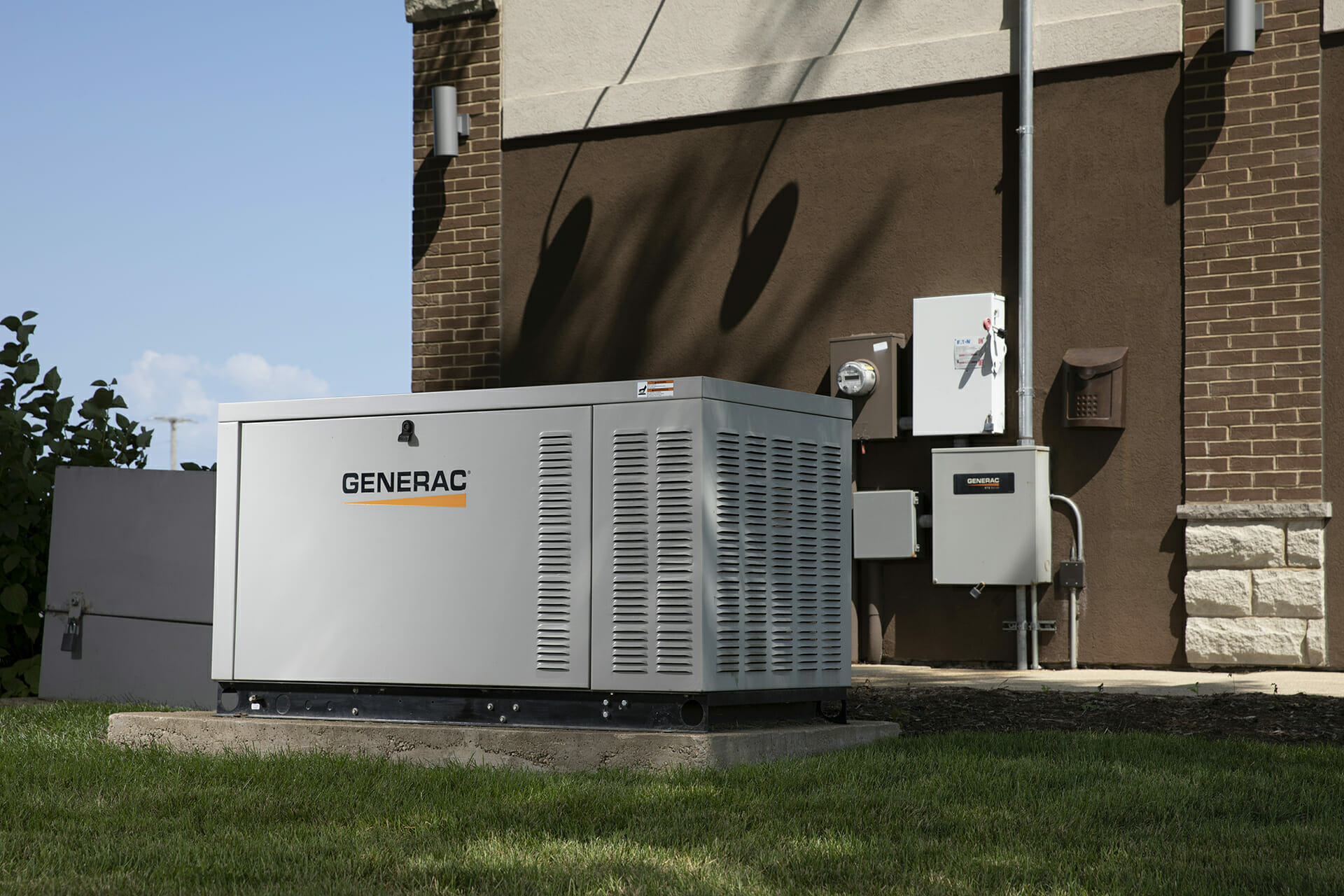 How Commercial Backup Generators Work
Commercial backup generators automatically turn on when you lose power. They deliver power to your main panel for a smooth, continuous supply. When your utility power returns, your generator switches off power and returns to standby mode.
In California, where high winds, wildfires and poor weather conditions often cause power outages, having a reliable backup generator is essential. A backup generator allows you to run your business as usual to prevent profit loss and costly equipment damage. With a Generac business standby generator installed by All American Generator, you will have peace of mind knowing that your business is protected.
Call Today (818) 340-4767
Get In Touch
Your Top Choice for Business Standby Generators
If you are looking for a standby generator for your business in Ventura, Los Angeles or Santa Barbara counties, All American Generator is a top choice. We are a certified Generac generator dealer with the products and accessories to keep your business running no matter what.
We also provide installation service performed by our expert, factory-trained technicians. We prepare the site, run fuel lines, make electrical connections and work diligently to ensure your generator operates reliably. We provide emergency repair and maintenance services as well to keep your generator in peak condition.
Contact us today to learn more about our products and services.