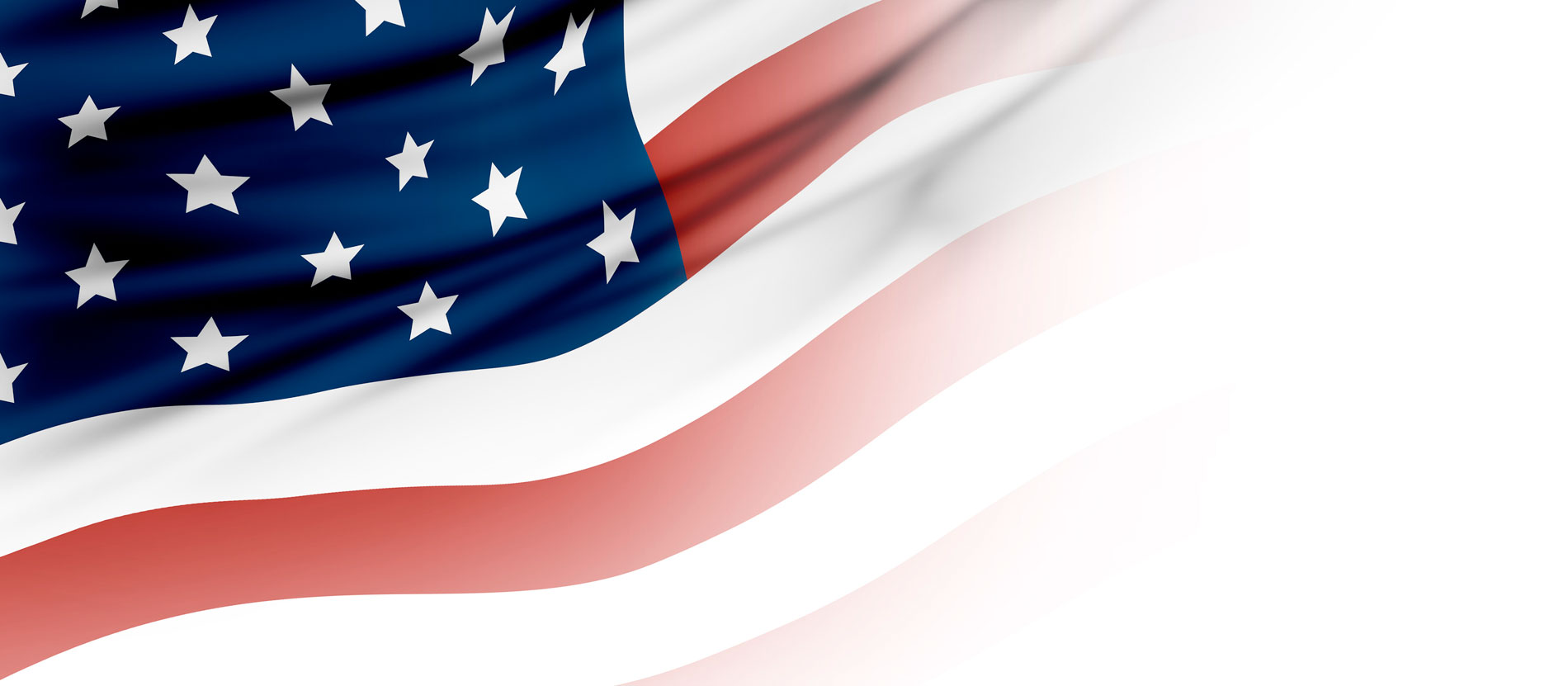 About
Repair Services
Generators are very similar to the car you drive everyday, like your car occasional repairs are inevitable. All of our generators at All American Generator Services, are high-quality and American made. All of our generator technicians are Generac factory trained to give the highest quality in repairs and maintenance. Our generator technicians are consistently receiving the newest training and certifications to keep your generator operating at the highest standard.
Even if your generator has the highest quality components, there may be times when it needs service and repairs. All American Generator is here to help if you need residential or commercial generator repairs in Southern California. We'll do everything we can to get your generator back up and running as quickly as possible because we know having a backup power source you can rely on could come in handy.
If you're concerned about your generator or automatic transfer switches performance, we're available to help at any time. Our commercial and residential repair services can keep your lights on, even in severe weather situations. With the proper maintenance and repairs, your generator can deliver reliable power for many years to come.
Mobile Links
Our generators also come with a Mobile Link Wi-Fi device pre-installed on your 2019 Guardian Series generator. Mobile Link Wi-Fi remote monitoring allows you to obtain and share essential information about your residential standby generator, including historical data, a maintenance schedule and current operating status. 
Create your account online and access important alerts from your computer, tablet or smartphone. Our remote monitoring system will help you catch issues early so our technicians can address them before they interfere with your backup plans. If you receive an alert that the generator requires service, reach out to us for help and we also monitor your generator for any alerts.
LEARN MORE
Ongoing Service Maintenance
In addition to our large commercial generator replacements and repairs, we also offer general maintenance and services to help prevent the risk of costly damage and prolong the life of your equipment. Our Southern California business and home generator repair services provide ongoing protection, giving you peace of mind that your unit will perform optimally at all times. We are committed to building long-lasting relationships with every customer, which means providing you with professional, responsive maintenance services before, during and after installation.
We recommend scheduling generator maintenance every six months so you can stay ahead and prevent performance issues.
Our residential generator repairs in Los Angeles, Santa Barbara, and Ventura Counties, also come with the Generac warranty, which protects against expensive repairs. This warranty offers major financial benefits, securing your bank account if and when unforeseen issues arise. You can find out more about specific Generac options and warranty coverage by contacting us at 818-340-4767 today.
Commercial and Residential Generator Repair Services
To determine your unit's appropriate repair or replacement needs, our team at All American Generator will inspect the following:
Cooling system
Exhaust system
Lube oil system
Engine battery and starting system
Engine fuel system and lines
Engine air filter system
Generator operation
Main alternator and electrical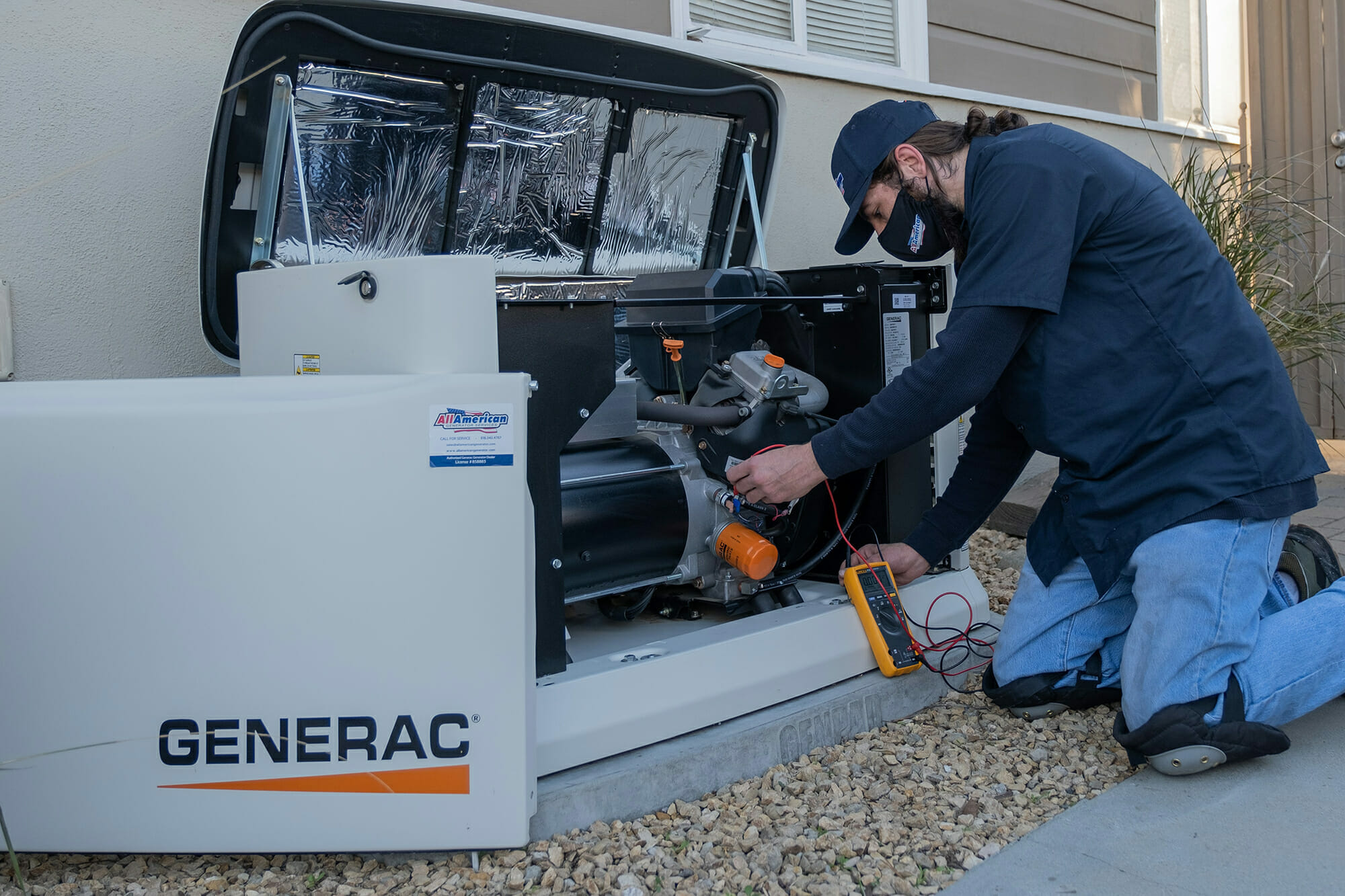 Get In Touch
Contact Us To Learn More
If you want to ensure your generator stays in top condition for the foreseeable future, All American Generator Services can provide the home and commercial generator repair services you need. We'll help you prepare for every situation by offering ongoing services you can trust. Whether you need a generator repair or a full replacement, we'll work with you to provide the flexibility and reliability you need.
Schedule your generator repair or replacement by contacting us today online or calling us at 818-340-4767.
CONTACT US
Register Generac Equipment for Warranty Coverage